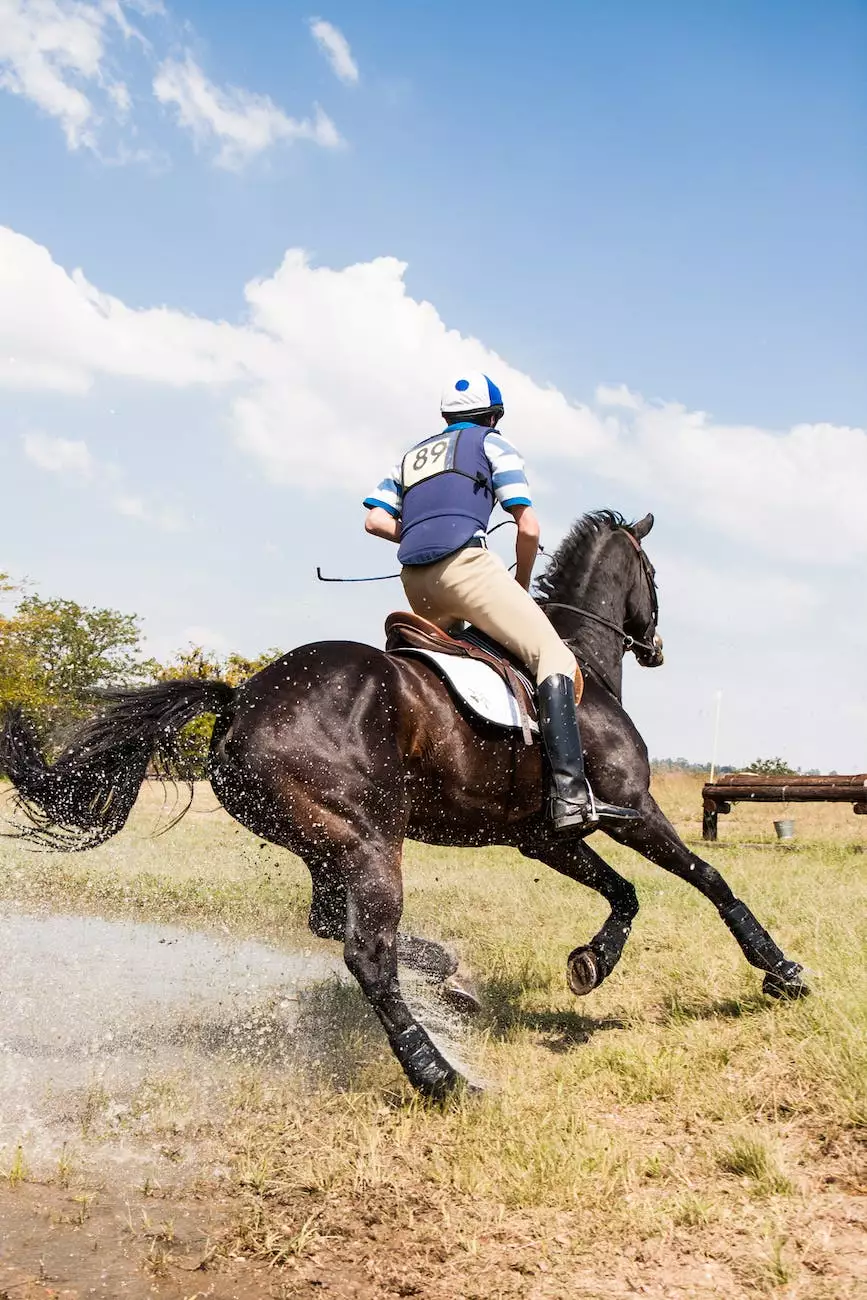 As one delves into the realm of horse racing and the history of the Triple Crown, there is one name that stands out amongst the rest - Secretariat. Vintage Key Antiques invites you to embark on a journey through time and discover the remarkable story of Secretariat, the iconic racehorse that captured the hearts of millions.
The Birth of a Legend
Secretariat, born on March 30, 1970, was a beautiful chestnut-colored Thoroughbred with a regal presence. Bred by Meadow Stable, owned by Penny Chenery, this extraordinary horse would later go on to achieve feats that would cement his place in racing history.
Unprecedented Talents
Secretariat possessed an unrivaled combination of speed, strength, and endurance. His effortless and graceful stride mesmerized spectators as he left his competitors trailing behind. His remarkable athleticism led him to victory after victory, shattering previous records and setting new standards for excellence.
Triple Crown Triumph
In 1973, Secretariat etched his name in the annals of horse racing by achieving one of the most elusive feats in the sport - winning the Triple Crown. Comprised of three prestigious races; the Kentucky Derby, the Preakness Stakes, and the Belmont Stakes, the Triple Crown is considered the ultimate test for any racehorse.
Kentucky Derby Glory
On May 5, 1973, Secretariat delivered a masterful performance at the Kentucky Derby. Unleashing his legendary speed, he blazed past his competitors, winning by an impressive margin of 2 ½ lengths. This triumph marked the beginning of Secretariat's incredible journey towards immortality.
Preakness Stakes Dominance
Two weeks later, on May 19, 1973, Secretariat continued his dominance at the Preakness Stakes. Despite a slow start, he displayed his unmatched willpower and surged ahead, leaving his rivals in awe. Secretariat crossed the finish line with a commanding lead of 2 ¾ lengths, further solidifying his status as a living legend.
Belmont Stakes: A Historic Moment
June 9, 1973, witnessed history in the making as Secretariat prepared for the grueling Belmont Stakes. In what is widely regarded as one of the greatest performances in horse racing history, Secretariat unleashed an unmatched display of power and grace. He galloped his way to victory, leaving his rivals behind by an astonishing 31 lengths, a record that still stands today. Secretariat's astounding feat at the Belmont Stakes secured his place as one of the greatest racehorses of all time.
The Legacy Lives On
Secretariat's legacy extends far beyond his phenomenal racing career. His charisma and indomitable spirit continue to inspire artists and enthusiasts alike. At Vintage Key Antiques, we celebrate this illustrious legacy with our stunning collection of contemporary fine art inspired by the captivating essence of Secretariat.
Immerse Yourself in Beauty
Our collection showcases exquisite artworks that capture the essence of Secretariat and his triumphant journey. Each piece is painstakingly crafted by talented artists who endeavor to convey the eternal spirit of this remarkable racehorse. From vivid paintings that bring Secretariat to life on canvas to intricate sculptures that exude strength and grace, our collection celebrates the enduring impact of Secretariat's legacy.
A Gateway to Artistic Expression
At Vintage Key Antiques, we believe in the power of art to transcend boundaries and evoke emotions. Through our collection, we invite you to immerse yourself in the world of Secretariat, exploring the depths of his influence and the inspiration he continues to provide. Each artwork tells a unique story, allowing you to witness firsthand the captivating beauty that the art world has to offer.
About Vintage Key Antiques
Vintage Key Antiques is a leading destination for antique and collectible enthusiasts. Our passion for the extraordinary drives us to curate a diverse selection of timeless pieces that embody history and elegance. With a dedicated team of experts, we ensure that every item in our collection meets the highest standards of authenticity and craftsmanship.
Unearth Treasures
Step into our world and discover an array of treasures waiting to be unearthed. From antique furniture that adds character to any space, to vintage jewelry that tells stories of the past, we take pride in offering a curated selection that caters to the discerning tastes of collectors and connoisseurs.
Unparalleled Expertise
Our team of seasoned professionals possesses a wealth of knowledge and expertise in the world of antiques. We are committed to providing an exceptional experience, ensuring that every interaction with Vintage Key Antiques is seamless and enjoyable. Whether you are a seasoned collector or new to the world of antiques, our experts are here to guide and assist you every step of the way.
A World of Possibilities
At Vintage Key Antiques, we invite you to explore the endless possibilities that await within the realm of antiques and collectibles. From the rich history of each piece to the personal stories they carry, our collection opens doors to a world where beauty meets nostalgia and memories are preserved for generations to come.