Marquette L-shaped Quadruple Twin Bunk Bed
Sep 11, 2019
Shop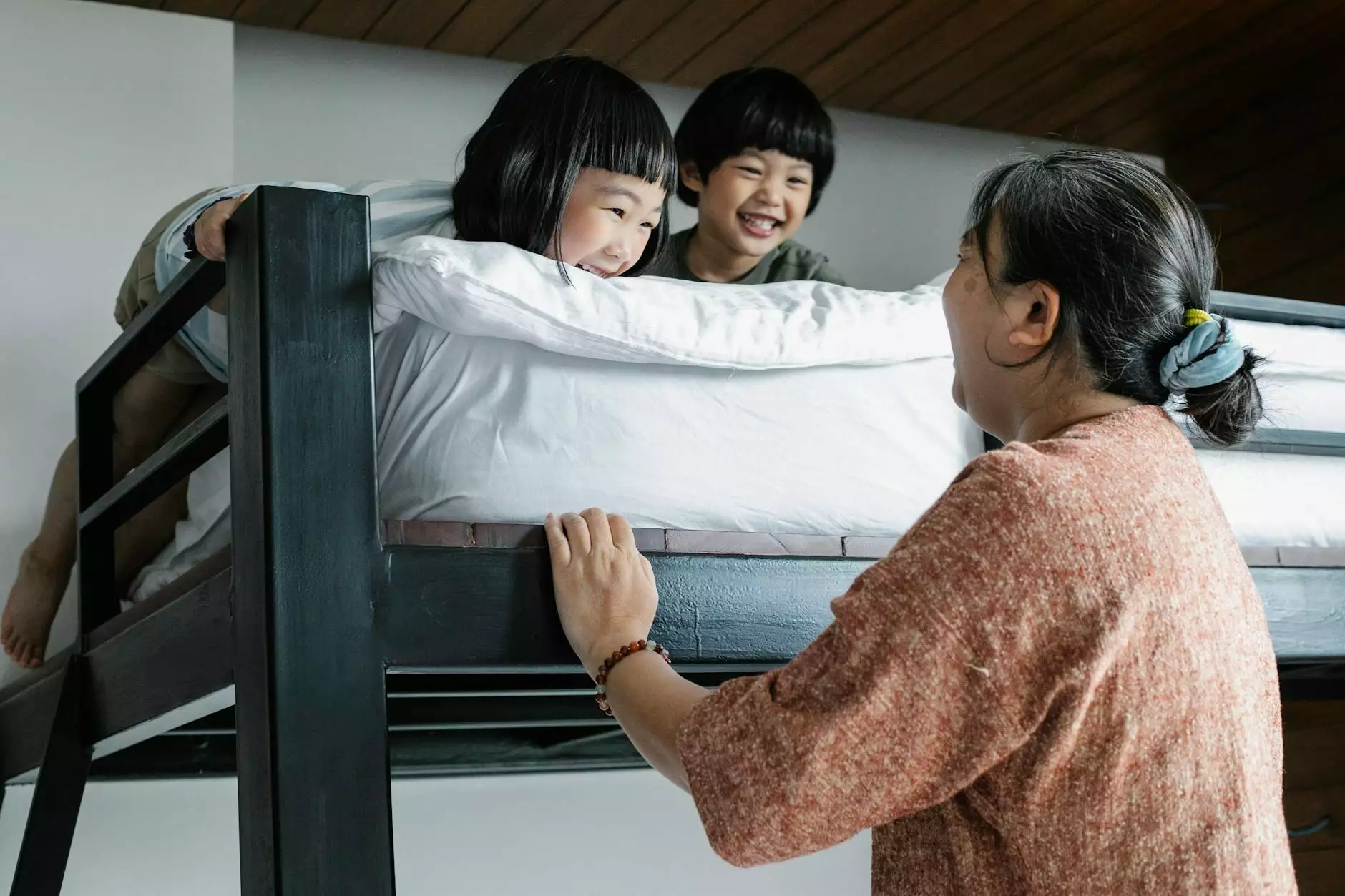 Welcome to Vintage Key Antiques, your premier destination for antique furniture and collectibles. We are proud to present the Marquette L-shaped Quadruple Twin Bunk Bed, a magnificent piece from Furniture of America that will add elegance and style to any room.
Unmatched Quality and Design
Crafted with utmost precision and attention to detail, the Marquette L-shaped Quadruple Twin Bunk Bed stands apart with its superior quality and exceptional design. This exquisite piece showcases the perfect blend of functionality and aesthetics, making it a standout choice for anyone in search of a stylish and space-saving bedding solution.
Constructed with the finest materials, this bunk bed ensures durability and longevity. Its solid wood frame guarantees stability, while the sleek design adds a touch of sophistication to any interior. The beautiful finish adds a vintage charm that enchants both antique enthusiasts and design aficionados alike.
Maximize Space and Comfort
The Marquette L-shaped Quadruple Twin Bunk Bed is specifically designed to maximize space, especially in smaller rooms or shared bedrooms. With its L-shaped configuration, this bunk bed offers a unique layout that optimizes floor space without compromising on comfort.
Each of the four twin-sized sleeping areas is equipped with a secure and sturdy safety rail, ensuring a safe and peaceful night's sleep. The ladder provides easy access to the upper bunks, while the upholstered headboards and footboards enhance the overall comfort and aesthetic appeal of this remarkable piece of furniture.
Endless Versatility
Whether you're furnishing a child's bedroom, a guest room, or a vacation home, the Marquette L-shaped Quadruple Twin Bunk Bed offers unmatched versatility. Its timeless design and neutral color palette seamlessly complement any décor style, making it a perfect addition to any interior space.
Transform the bunk bed into a cozy reading nook by adding plush cushions and a throw blanket, or create a functional workspace by attaching a desk underneath the lower bunks. The possibilities are endless, allowing you to personalize and adapt this remarkable piece to suit your unique needs and preferences.
Discover Vintage Key Antiques
At Vintage Key Antiques, we understand the value of preserving history and cherishing the beauty of the past. Our extensive collection of antique and collectible furniture offers a treasure trove of carefully curated pieces that will inspire and captivate antique enthusiasts and collectors alike.
We take pride in providing an exceptional shopping experience, offering a wide range of high-quality products that are sure to impress even the most discerning customers. Our commitment to authenticity, quality, and customer satisfaction sets us apart as a trusted and reputable source for antique furniture and collectibles.
Browse Our Hobbies and Leisure Category
Within the Hobbies and Leisure - Antiques and Collectibles category, you'll find a wealth of captivating pieces that capture the nostalgia and charm of bygone eras. From furniture and decor to artwork and vintage memorabilia, our collection has something for every antique enthusiast and collector.
Explore the unique offerings within this category, and discover rare finds and one-of-a-kind treasures that will add character and appeal to your collection or living space. Our team of experts is always ready to assist you with any inquiries or assistance you may require, ensuring a seamless and enjoyable shopping experience.
Thank you for choosing Vintage Key Antiques. We invite you to explore our website and browse our extensive collection of antique furniture and collectibles. Find your next exquisite piece with us, and experience the timeless beauty of the Marquette L-shaped Quadruple Twin Bunk Bed today!