Welcome to Vintage Key Antiques: Art category - Sculpture
Aug 27, 2018
Art Galleries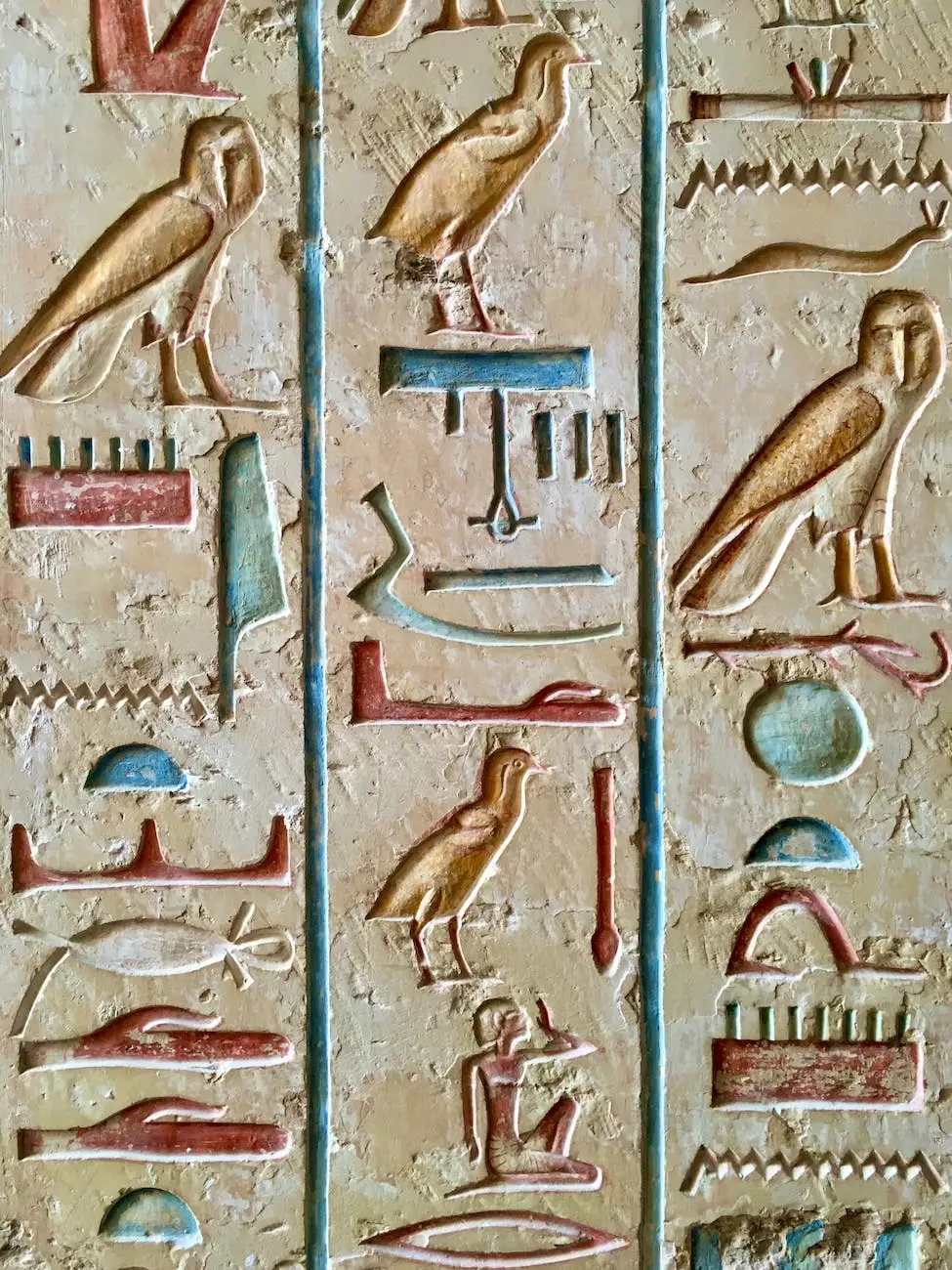 Introduction to Sculpture
Delve into the enchanting realm of sculptural art at Vintage Key Antiques. Our vast collection showcases masterful works of skilled craftsmen from various periods in history. Sculpture, as an art form, has captivated minds and hearts for centuries, allowing artists to bring life to stone, wood, metal, and other mediums.
The Beauty of Antique Sculptures
At Vintage Key Antiques, we take pride in offering a wide range of antique sculptures that exemplify the beauty and artistry of bygone eras. Each piece in our collection embodies a unique narrative, blending intricate details with timeless elegance. Our team of experts meticulously curates each sculpture, ensuring authenticity and exceptional quality.
Discover the History
Journey through the annals of history as you explore our art category: sculpture. Acquaint yourself with the evolution of sculptural techniques, from ancient civilizations to modern-day expressions. Our collection features sculptures inspired by various art movements, including Renaissance, Baroque, Neoclassical, and more. Immerse yourself in the stories that these magnificent pieces hold.
From Classic to Contemporary
Vintage Key Antiques offers an eclectic assortment of sculptures, ranging from classical masterpieces to contemporary creations. Whether you seek an awe-inspiring marble bust, an exquisite bronze figure, or an abstract sculpture that sparks curiosity and contemplation, our collection caters to diverse tastes and preferences. Enhance your living space with a conversation-starting work of art.
Exquisite Craftsmanship and Authenticity
Appreciate the intricate craftsmanship and attention to detail that define our antique sculptures. Each piece embodies the passion and skill of the artist, reflecting the cultural and artistic trends of its time. Rest assured, all sculptures in our collection are carefully authenticated, ensuring the heritage and provenance of each artwork.
Building Your Collection
Vintage Key Antiques is not solely a marketplace; it's a destination for collectors and enthusiasts to discover exceptional sculptures. Whether you are a seasoned collector or embarking on your first acquisition, our knowledgeable team is here to assist you. We provide detailed information, including historical context, artist biographies, and expert recommendations, to help you make informed decisions.
Preserving the Legacy
As custodians of art history, we understand the importance of preserving sculptures for future generations. Vintage Key Antiques offers guidance on appropriate care and maintenance to ensure the longevity of your treasured sculptures. Our team can also connect you with reputable restoration experts, should your artwork require any attention.
Join the Vintage Key Antiques Community
Explore our website to embark on a journey through the world of sculpture. Experience the joy of discovering hidden gems, expanding your knowledge, and connecting with fellow enthusiasts. Sign up for our newsletter to stay updated on new additions, exclusive events, and insightful articles that celebrate the artistry, history, and craftsmanship of antique sculptures.
Antiques and Collectibles for Hobbies and Leisure
Vintage Key Antiques is a premier destination for avid collectors and hobbyists in search of exceptional antiques and collectibles. Our vast range of art categories, including sculpture, allows you to indulge in your passion for historical artifacts and artistic marvels. Immerse yourself in the world of antiques and discover the rich tapestry of human craftsmanship throughout the ages.
Start Your Sculpture Journey Today
Begin your exploration of antique sculptures at Vintage Key Antiques. Uncover the allure and artistry of these captivating artworks, handpicked to enrich your surroundings and evoke a sense of wonder. Immerse yourself in history, culture, and aesthetics as you embark on a voyage through our meticulously curated collection. Start building your collection and let the beauty of sculpture inspire your own narrative.