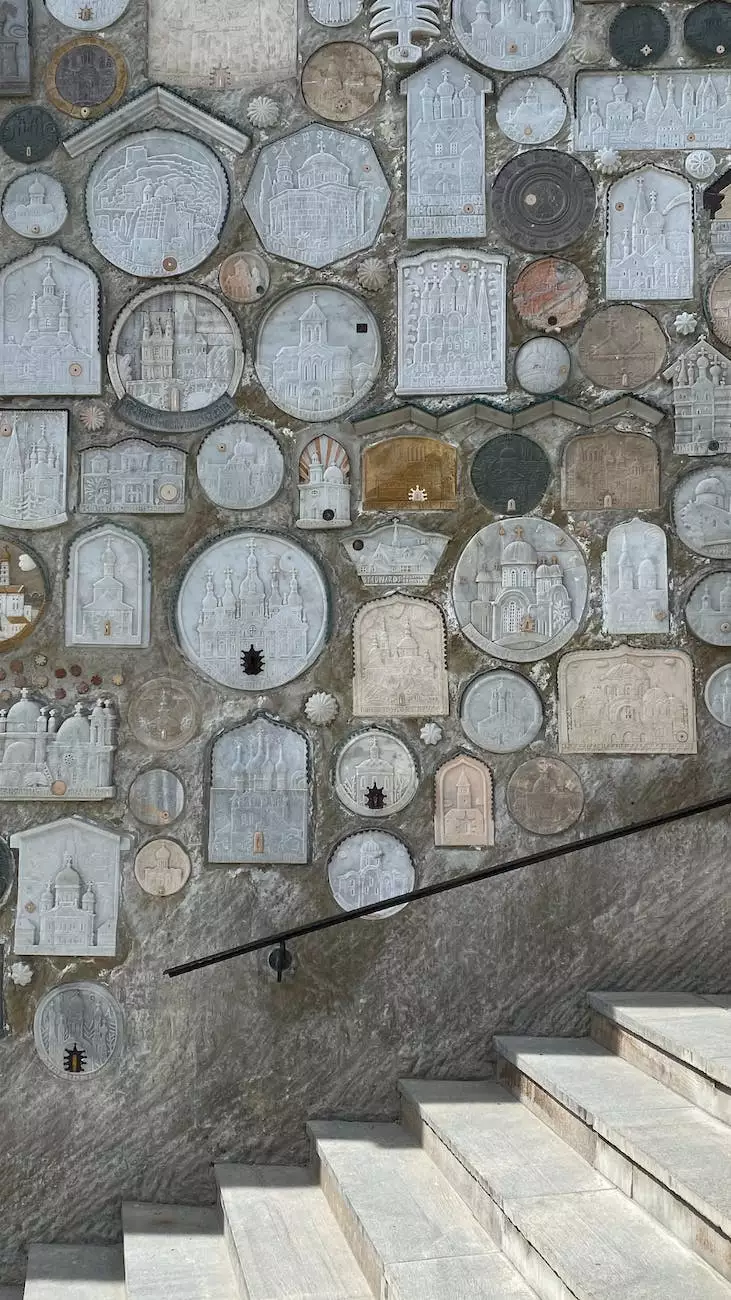 Welcome to Vintage Key Antiques, your premier destination for high-quality antique architectural walls. Our extensive collection offers a diverse range of unique and intricately designed walls that can add a touch of elegance and sophistication to any space. Whether you are an avid collector or simply looking to enhance your home decor, our architectural walls are sure to captivate your imagination.
The Beauty of Antique Architectural Walls
At Vintage Key Antiques, we understand the timeless allure of antique architectural walls. Made from exquisite materials and crafted with meticulous attention to detail, these walls carry a rich history and embody the craftsmanship of a bygone era. Each piece tells a unique story and carries a sense of authenticity that cannot be replicated.
Our collection features architectural walls that have been sourced from various eras and regions, ensuring a diverse array of styles and designs. From ornate Victorian walls to rustic farmhouse-inspired pieces, we have something to cater to every taste and preference. These walls can serve as captivating focal points, adding character and intrigue to any room.
Unleash Your Creativity
When it comes to incorporating architectural walls into your space, the possibilities are endless. Whether you are an interior designer or a passionate DIY enthusiast, these walls offer versatility that allows you to explore your creative side.
One popular trend is to use architectural walls as decorative headboards. The intricate carvings and unique textures provide a stunning backdrop for your bed, instantly transforming your bedroom into a luxurious sanctuary. Alternatively, you can utilize these walls as decorative panels to create visually appealing accent walls that elevate the overall ambiance of your home.
If you prefer a more eclectic aesthetic, consider incorporating architectural walls into your outdoor living spaces. Whether as garden dividers, patio backdrops, or even as standalone pieces of art, these walls can lend an air of elegance to your outdoor oasis.
Preserving History, Creating Memories
At Vintage Key Antiques, we believe in the power of preserving history and creating lasting memories. Each architectural wall in our collection has been carefully selected by our team of experts who share a passion for antiques and collectibles.
Our commitment to providing our customers with only the highest quality pieces ensures that every architectural wall in our collection has been meticulously inspected and authenticated. We take pride in the fact that our walls not only add aesthetic value to your space but also carry a sense of provenance and historical significance.
Why Choose Vintage Key Antiques?
When it comes to sourcing antique architectural walls, Vintage Key Antiques stands out for several reasons:
Exceptional Quality: We believe in offering only the finest quality walls, ensuring that each piece meets our stringent standards of craftsmanship and authenticity.
Extensive Selection: Our diverse collection caters to a wide range of tastes and preferences, allowing you to find the perfect architectural wall that complements your unique style.
Knowledgeable Staff: Our team of experts is passionate about antiques and collectibles. We are here to assist you in making an informed decision and provide any additional information or insights you may require.
Secure Shopping: At Vintage Key Antiques, we prioritize the safety and security of our customers. Our website offers a secure shopping experience, ensuring that your personal information is protected.
Worldwide Shipping: We ship our architectural walls internationally, allowing collectors and enthusiasts from around the globe to acquire these precious pieces of history.
Discover Your Perfect Architectural Wall
Ready to embark on a journey of unrivaled elegance and historical charm? Explore the extraordinary collection of antique architectural walls at Vintage Key Antiques. With our commitment to quality, authenticity, and customer satisfaction, we are confident that you will find the perfect wall to elevate your home decor.
Visit our website today and immerse yourself in the opulence of architectural masterpieces that have stood the test of time. Transform your space with a touch of history from Vintage Key Antiques!