Vintage Key Antiques - Josie 7 Piece Dining Table
May 21, 2018
Shop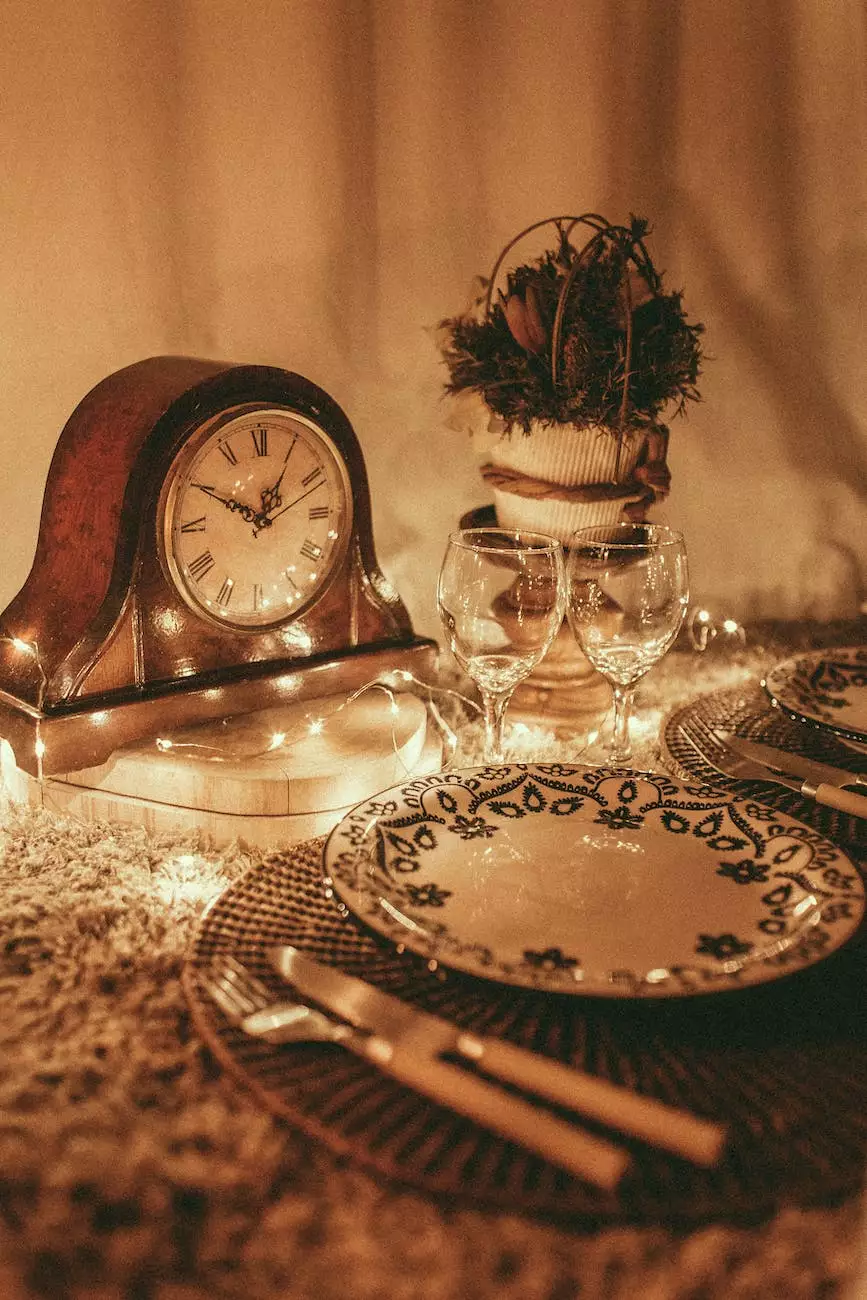 Antiques and Collectibles for Hobbies and Leisure Enthusiasts
Welcome to Vintage Key Antiques, your go-to destination for exquisite antique and collectible items. We take pride in curating a diverse selection of items that cater to the discerning tastes and passions of enthusiasts like you.
Introducing the Josie 7 Piece Dining Table
Indulge in the timeless beauty of our Josie 7 Piece Dining Table. This exquisite dining set combines elegant craftsmanship, enduring quality, and a touch of vintage charm. The Josie 7 Piece Dining Table is meticulously crafted with exceptional attention to detail, showcasing the artistry and craftsmanship of a bygone era.
Unveiling Unmatched Elegance and Versatility
The Josie 7 Piece Dining Table is the epitome of versatility. Whether you're hosting an intimate dinner party or a lively family gathering, this dining set effortlessly caters to your needs. The spacious tabletop provides ample room for serving delectable meals, while the six accompanying chairs offer comfort and style.
Vintage Charm and Lasting Durability
Handcrafted from the finest hardwood, the Josie 7 Piece Dining Table exudes a sense of refined elegance. Its exquisite details, including ornate carvings and intricate inlays, capture the essence of vintage allure. Each piece is carefully restored to preserve its authenticity and ensure a lifetime of enjoyment.
Enhance your Dining Experience
Experience the joy of gathering around a table steeped in history and character. The Josie 7 Piece Dining Table brings a touch of nostalgia and sophistication to any dining space. Create cherished memories with loved ones as you share meals, stories, and laughter.
Discover more at Vintage Key Antiques
At Vintage Key Antiques, we offer more than just the Josie 7 Piece Dining Table. Our extensive collection boasts a variety of antique and collectible items, carefully sourced from around the world. From vintage furniture and decor to rare artifacts and unique curiosities, our selection is a treasure trove waiting to be explored.
As passionate collectors ourselves, we understand the joy and thrill of finding that one-of-a-kind piece. That's why we strive to provide an unparalleled shopping experience, with detailed descriptions, high-quality images, and impeccable customer service.
Embrace the Beauty of Antiques
Hobbies and leisure activities take on a whole new dimension with Vintage Key Antiques. Immerse yourself in the world of antiques and collectibles, where each item has a story to tell. Explore our wide range of categories, from furniture and home decor to art and jewelry. Uncover hidden treasures and add a touch of history to your life.
Your Journey Starts Here
Begin your exploration of timeless elegance and unmatched craftsmanship with Vintage Key Antiques. Whether you're a seasoned collector or just starting your journey into the world of antiques, we're here to assist you every step of the way. Visit our website or contact us to start your search for that perfect piece today.
Experience Vintage Key Antiques - Your Gateway to Timeless Beauty
With Vintage Key Antiques, your passion for antiques and collectibles reaches new heights. We invite you to join us on a journey that celebrates the beauty of the past, the excellence of craftsmanship, and the joy of preserving history. Rediscover the allure of a bygone era and create a space that tells your unique story.
Unearth Hidden Gems with Vintage Key Antiques
As you step into the world of Vintage Key Antiques, be prepared to be captivated by our handpicked selection of extraordinary finds. From antique furniture and vintage decor to collectible art and decorative items, our diverse range offers something for every passionate enthusiast.
Exquisite antique furniture, meticulously restored to its former glory
Rare artifacts and historical pieces that breathe life into any collection
Unique curiosities that add a touch of wonder to your living space
Decorative objects that evoke nostalgia and awaken your senses
Artwork that tells stories and reflects the beauty of the human imagination
Luxurious jewelry that exudes timeless elegance
Why Vintage Key Antiques?
Unparalleled Quality: Our commitment to excellence ensures that each item in our collection possesses exceptional quality and authenticity.
Extensive Selection: Explore a wide variety of antique and collectible items, carefully curated to suit various tastes and preferences.
Reliable Expertise: Trust in our knowledgeable team, who are passionate about antiques and dedicated to providing exceptional service.
Bespoke Service: We understand that finding the perfect piece is a personal journey. Allow us to assist you in finding exactly what you desire.
History and Stories: Every item in our collection has a rich history and unique story to tell. Owning an antique means becoming part of its story and passing it on to future generations.
Explore Vintage Key Antiques Today
Step into a world of timeless charm and elegance at Vintage Key Antiques. Our passion for antiques and collectibles is reflected in our exceptional collection. Begin your journey today and unlock the wonders of the past. Visit our website or reach out to our knowledgeable team for an unforgettable shopping experience.
Vintage Key Antiques - Where Timelessness Meets Beauty
In a world where trends come and go, Vintage Key Antiques remains a steadfast guardian of timeless beauty and exquisite craftsmanship. Discover a treasure trove of history, artistry, and allure. Embrace the past and create a future filled with stories and enchantment.
Begin Your Journey at Vintage Key Antiques
Start your adventure with Vintage Key Antiques today. Delve into an enchanting realm of antiques and collectibles that will captivate your imagination. Let us guide you through a world where craftsmanship stands the test of time and beauty transcends generations.
Visit Our Store or Browse Online
Conveniently explore the world of Vintage Key Antiques either by visiting our physical store or browsing our extensive online catalog. Our team is ready to assist you in finding the perfect piece that will add character and charm to your home or collection.
Let Vintage Key Antiques Transform Your Space
An antique is not just an object; it is a piece of history that possesses the power to transform spaces and evoke emotions. Let Vintage Key Antiques help you find that perfect piece that will infuse your space with elegance and wonder.
Invest in Timeless Beauty
An investment in antiques is an investment in timeless beauty and craftsmanship. With Vintage Key Antiques, you have the opportunity to own pieces that appreciate in value and bear witness to the artistry of generations past.
Step into a World of Vintage Delights
Experience the thrill of discovering extraordinary treasures at Vintage Key Antiques. Transport yourself to a world where every item tells a story and every detail exudes elegance. Begin your journey today and let us be your guide to the enchanting realm of vintage collectibles and antiques.