Rustic Black 12 Drawer Dresser / Media Cabinet – SOLD
Aug 30, 2019
Shop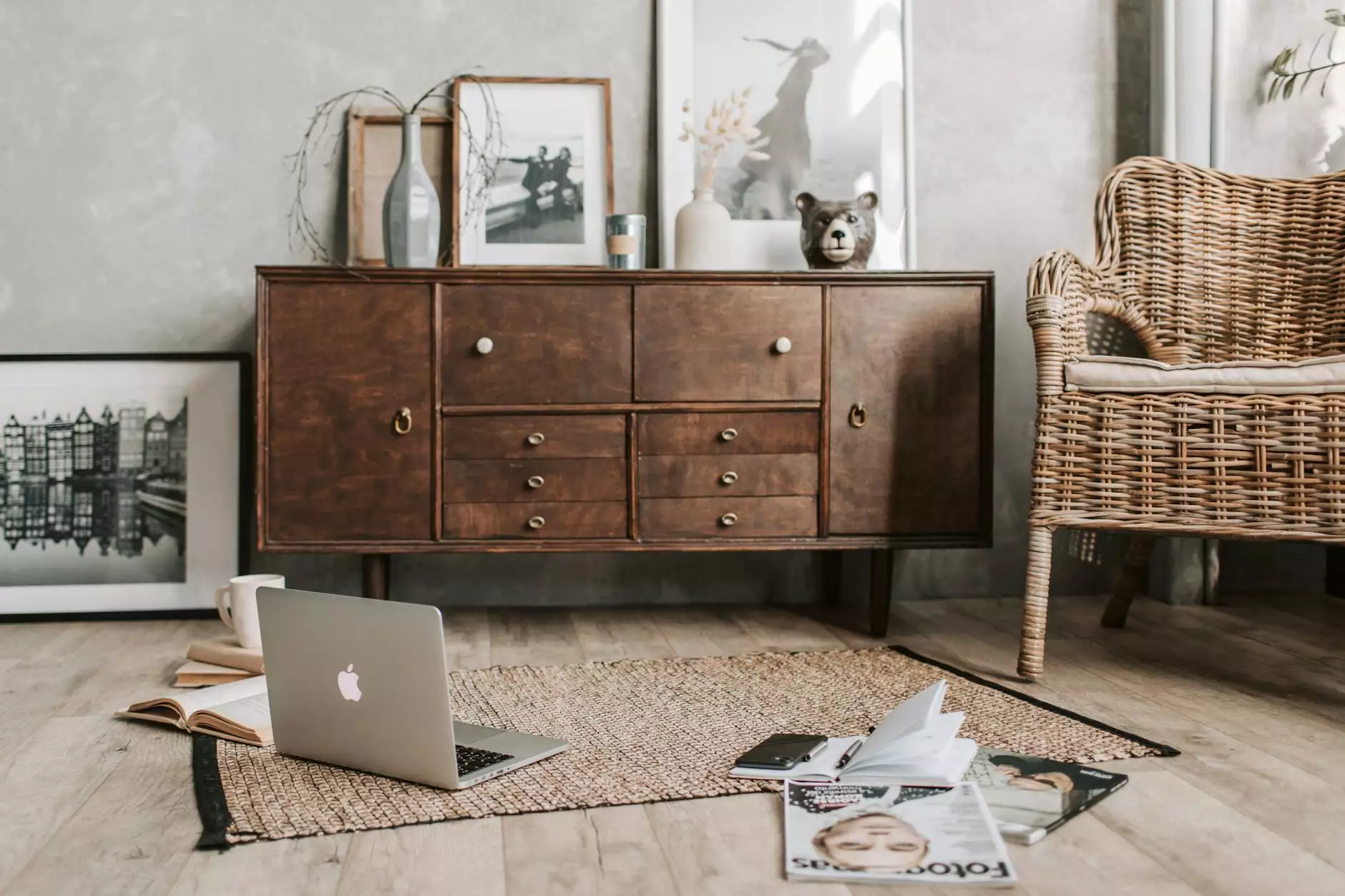 Elevate Your Home with Vintage Key Antiques
Welcome to Vintage Key Antiques! We specialize in offering a wide range of exquisite and unique antique furniture pieces for discerning collectors and individuals looking to add a touch of timeless charm to their homes. Our curated collection showcases the very best in vintage craftsmanship, and we are excited to present the Rustic Black 12 Drawer Dresser / Media Cabinet - a remarkable piece that offers both functionality and visual appeal.
A Fusion of Elegance and Functionality
The Rustic Black 12 Drawer Dresser / Media Cabinet is a true masterpiece of design. With its versatile functionality, this dresser effortlessly transitions between being a storage solution and a stylish media cabinet. Crafted with meticulous attention to detail, this piece boasts a rustic black finish that adds a touch of sophistication to any space.
Featuring twelve spacious drawers, this dresser provides ample storage for your clothing, linens, or any other personal belongings. The sturdy construction ensures durability, while the artisanal design elements, such as decorative handles and intricate carvings, elevate its aesthetic appeal.
Add a Vintage Touch to Your Living Space
Whether you're an avid antique collector or a modern individual drawn to the allure of vintage pieces, the Rustic Black 12 Drawer Dresser / Media Cabinet is the perfect addition to any home. Its timeless design seamlessly blends with a variety of interior styles, ranging from rustic farmhouse to elegant eclectic.
Place this dresser in your bedroom to create a stunning focal point, complemented by its functional storage capabilities. Alternatively, utilize it as a media cabinet in your living room, allowing it to effortlessly house your media devices while exuding an air of vintage sophistication.
Experience Vintage Key Antiques
At Vintage Key Antiques, we are committed to providing our valued customers with an exceptional shopping experience. Each and every piece in our collection is carefully sourced, ensuring only the highest quality antique furniture finds its way into our inventory.
With our passion for preserving the beauty of the past, we strive to offer unique pieces that tell a story and become cherished heirlooms in your household. Our dedicated team of experts is always available to assist you with any inquiries or provide additional information about our products.
Invest in Timeless Beauty
Investing in the Rustic Black 12 Drawer Dresser / Media Cabinet from Vintage Key Antiques is not just acquiring a piece of furniture; it's becoming a custodian of history. Each scratch, each mark narrates a tale, adding character and depth to this remarkable piece.
Every glance at this magnificent dresser will transport you to a different era, evoking a sense of nostalgia and appreciation for the craftsmanship of yesteryears. Embrace the opportunity to own a remarkable piece of history and turn your living space into a testament to elegance and timeless beauty.
Visit Vintage Key Antiques Today
Take the first step towards transforming your home into a living testament to the beauty of antique furniture. Visit Vintage Key Antiques today and explore our exquisite collection. Discover the unparalleled beauty of the Rustic Black 12 Drawer Dresser / Media Cabinet and embark on a journey to create a living space that reflects your unique style and appreciation for vintage craftsmanship.