Welcome to Guardian Warranty - Protecting Your Treasures with Vintage Key Antiques
Jun 15, 2023
Custom Orders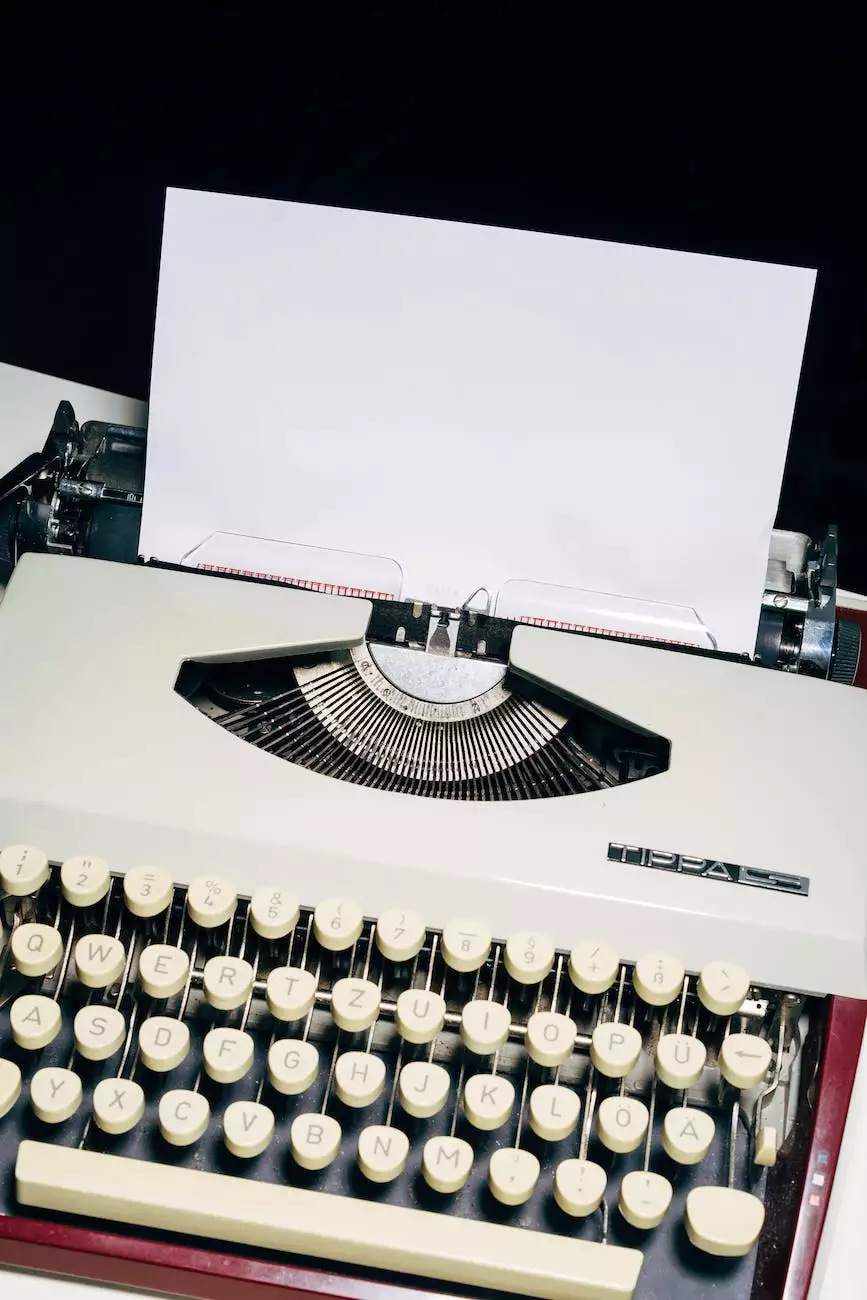 About Vintage Key Antiques
At Vintage Key Antiques, we pride ourselves on being a leading provider of exceptional antique and collectible items. Our passion for preserving history and unique craftsmanship drives us to curate a diverse selection of treasures that inspire awe and evoke nostalgia. With our expertise and commitment to customer satisfaction, Vintage Key Antiques is your ultimate destination for all things vintage.
Introducing Guardian Warranty
Discover our exclusive Guardian Warranty, a comprehensive protection plan designed to provide you with peace of mind when acquiring antiques and collectibles from Vintage Key Antiques. With our Guardian Warranty, you can indulge in your passion for unique finds with confidence, knowing that your cherished pieces are safeguarded against unforeseen damage or defects.
The Benefits of Guardian Warranty
1. Coverage for Damage
Our Guardian Warranty offers coverage for accidental damage to your antique or collectible items, providing financial support for necessary repairs or restoration. We understand the fragility of these treasures, and our warranty ensures that you can enjoy them without worries.
2. Protection Against Defects
We stand behind the authenticity and quality of every item we sell. In the rare event of a defect, our Guardian Warranty guarantees a hassle-free replacement or repair process, ensuring that your satisfaction remains our top priority.
3. Extensive Coverage Period
With the Guardian Warranty, you'll enjoy an extended coverage period beyond the statutory warranties. We believe in the longevity of our products, and our warranty reflects our commitment to their lasting value.
4. Hassle-Free Claims Process
When it comes to making a warranty claim, we prioritize convenience. Our dedicated team is here to guide you through a seamless process, making sure your concerns are addressed promptly and efficiently.
5. Peace of Mind
Trust Vintage Key Antiques and our Guardian Warranty to safeguard your investment and provide you with the peace of mind you deserve. We are dedicated to preserving the beauty and authenticity of antiques and collectibles, and our warranty program is an extension of this commitment.
Why Choose Vintage Key Antiques?
With numerous antique and collectible retailers out there, why should you choose Vintage Key Antiques? Here are a few compelling reasons:
a) Unparalleled Selection
Our carefully curated collection showcases a wide range of antique and collectible items spanning different eras and styles. Whether you're a seasoned collector or just starting your journey, you'll find something unique and captivating at Vintage Key Antiques.
b) Expertise and Knowledge
Our team of experienced antique enthusiasts is passionate about sharing their knowledge and expertise with you. We are always available to answer any questions you may have and provide insights on the history and craftsmanship of our treasures.
c) Commitment to Authenticity
Authenticity is at the core of our business. We take great care in verifying the origin and provenance of our antique and collectible items, ensuring that you're investing in genuine pieces that hold historical significance.
d) Exceptional Customer Service
Your satisfaction is our top priority. From the moment you browse our website to the delivery of your treasured items, we strive to provide an exceptional customer experience. Our friendly team is here to assist you every step of the way.
e) Competitive Pricing
At Vintage Key Antiques, we believe that owning magnificent pieces of history shouldn't break the bank. We offer competitive pricing on our carefully selected inventory, making it accessible for antique enthusiasts at various price points.
f) Genuine Connection to the Past
Every antique or collectible item tells a story. By choosing Vintage Key Antiques, you embrace the opportunity to connect with the past, to admire the craftsmanship of bygone eras, and to cherish the memories encapsulated within these timeless treasures.
Experience the Guardian Warranty Difference
When you shop at Vintage Key Antiques, you'll not only find remarkable items, but you'll also gain the added benefit of our exclusive Guardian Warranty. Embrace the confidence that comes with protecting your beloved antiques and collectibles, and embark on a journey filled with history, beauty, and discovery.
Contact Vintage Key Antiques Today
Ready to explore our unparalleled collection and experience the assurance of our Guardian Warranty? Contact Vintage Key Antiques today via phone or email, or visit our website to browse our impressive selection. We look forward to guiding you through a world of extraordinary antiques and collectibles.
Keywords: Guardian Warranty, Vintage Key Antiques, antiques, collectibles, protection, warranty, damage, defects, coverage, claims process, peace of mind, selection, expertise, authenticity, customer service, competitive pricing, connection to the past, treasures, history, craftsmanship