Welcome to Vintage Key Antiques!
Feb 16, 2018
Antiques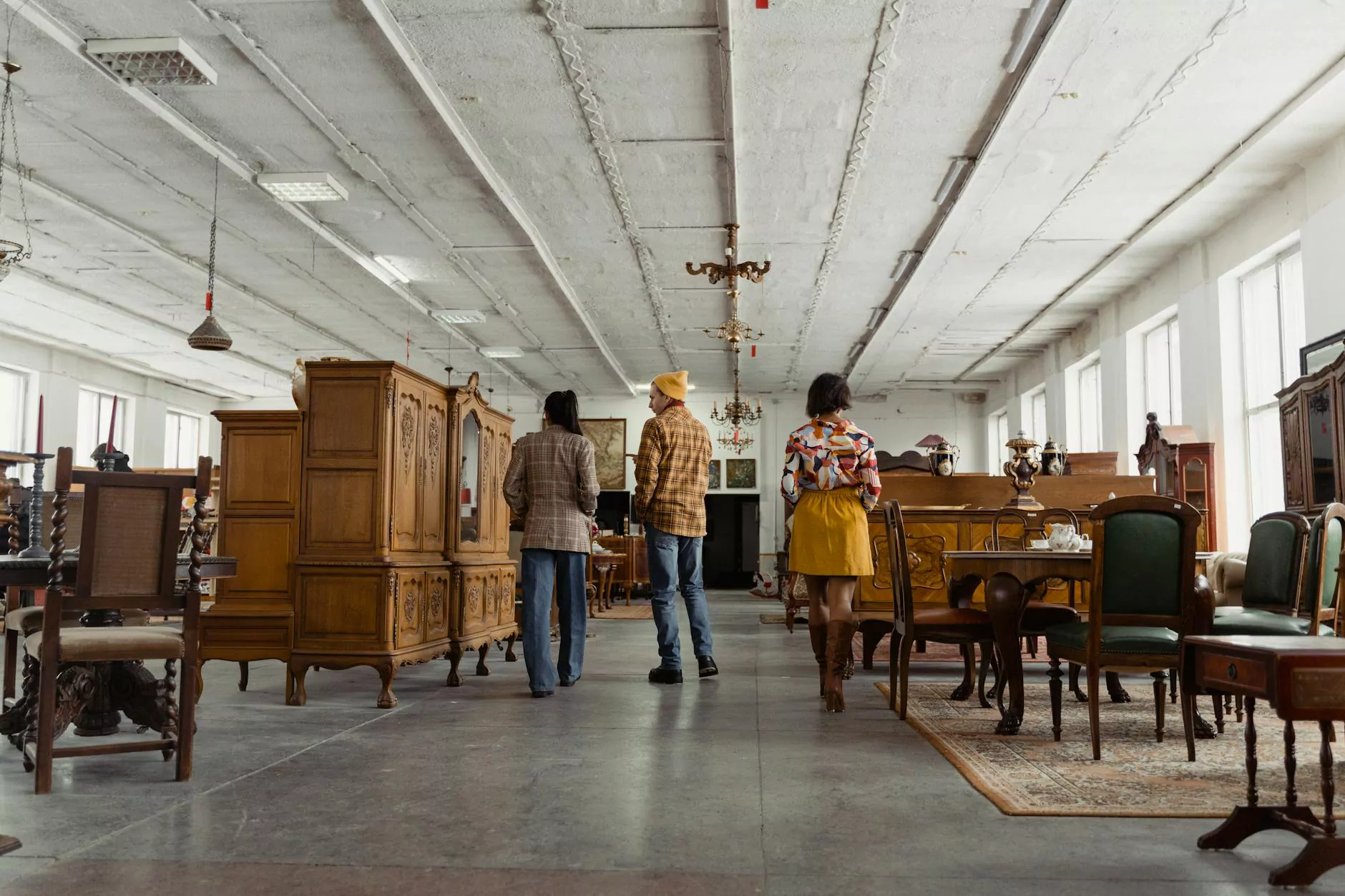 Current Inventory
At Vintage Key Antiques, we take pride in offering an exquisite range of vintage antiques and collectibles. Our curated collection reflects our passion for preserving history and providing customers with unique and high-quality items.
Discover Rare and Unique Pieces
Our current inventory spans a wide range of categories, including furniture, decorative items, jewelry, artwork, and more. Each piece is carefully selected to ensure its authenticity and value. Whether you are a seasoned collector or an avid enthusiast, you'll find something truly special at Vintage Key Antiques.
Antique Furniture
Step into the past with our stunning collection of antique furniture. From elegant Victorian chairs to ornate Art Deco sofas, our inventory offers a glimpse into different eras and design styles. Each piece tells a story and adds character to any space.
Decorative Items
Add a touch of vintage charm to your home with our decorative items. From delicate porcelain figurines to intricately carved wooden sculptures, our collection showcases the artistry of bygone days. Whether you're looking for a statement centerpiece or a subtle accent, our inventory has something for everyone.
Vintage Jewelry
Elevate your personal style with our exceptional selection of vintage jewelry. Our collection features timeless pieces that transcend fashion trends. From dazzling Art Nouveau brooches to classic Art Deco diamond rings, each item is a testament to the craftsmanship and beauty of the past.
Artwork
Immerse yourself in the world of art with our range of vintage artwork. From oil paintings to lithographs, our collection showcases a diverse range of styles and artists. Whether you're a connoisseur or just starting your art collection, our inventory offers a myriad of choices to suit your taste.
Unparalleled Quality and Service
At Vintage Key Antiques, we prioritize quality and customer satisfaction. Our team of experts diligently researches and assesses each item to ensure its authenticity and condition. We provide detailed descriptions and high-resolution photographs, allowing you to make informed decisions from the comfort of your own home.
We understand the importance of a seamless shopping experience, which is why we offer secure online transactions and worldwide shipping. From the moment you explore our current inventory to the delivery of your cherished piece, we strive to exceed your expectations.
Join Our Antique Community
At Vintage Key Antiques, we believe in fostering a sense of community among antique enthusiasts. Stay updated on the latest additions to our inventory and receive exclusive offers by joining our mailing list. Connect with like-minded individuals and share your love for vintage treasures on our social media platforms.
Visit Us Today
Experience the magic of Vintage Key Antiques by exploring our current inventory. Whether you're a passionate collector or simply appreciate the beauty of antiques and collectibles, you'll find a treasure trove of remarkable items that capture the essence of the past. Start your journey into history and elegance today!