Buy Beds and Mattresses at Vintage Key Antiques
Jan 27, 2020
Shop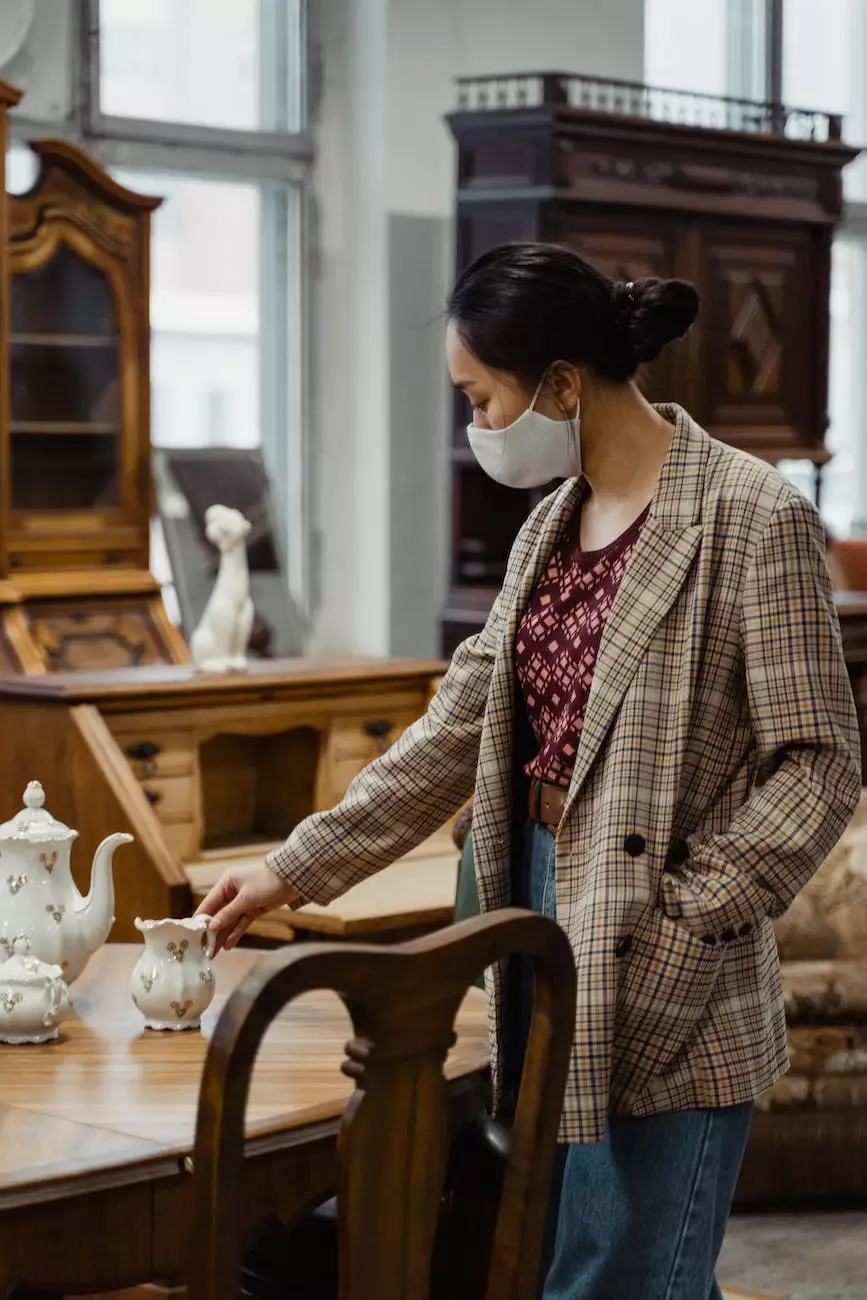 Welcome to Vintage Key Antiques, your one-stop destination for antique beds and mattresses in Las Vegas. With our extensive collection of high-quality and unique pieces, you can find the perfect bed to elevate the aesthetics of your bedroom. Whether you are a collector, antique enthusiast, or simply appreciate the charm of vintage furniture, we have something for everyone.
Explore our Wide Selection of Antique Beds
At Vintage Key Antiques, we take pride in curating a diverse range of antique beds that showcase exceptional craftsmanship and timeless beauty. Each bed in our collection tells a story, adding character and sophistication to any living space.
Our beds are sourced from various periods, including Victorian, Art Deco, and Mid-Century Modern, ensuring that there is something to suit every style and preference. From ornate wooden frames to elegant metal designs, we offer a wide variety of options for you to choose from.
Uncompromising Quality and Authenticity
With Vintage Key Antiques, you can rest assured that each bed is carefully inspected and authenticated to ensure its quality and historical significance. We understand the importance of preserving the integrity of antique furniture, which is why we only offer pieces that meet our stringent standards.
Our team of experts evaluates each bed's craftsmanship, materials used, and overall condition to guarantee its authenticity. We believe that owning an antique bed is not just about owning a piece of furniture, but also appreciating the artistry and craftsmanship of a bygone era.
Exquisite Designs for Every Taste
Whether you prefer the intricate details of Victorian beds or the sleek lines of Mid-Century Modern pieces, Vintage Key Antiques has options to cater to your unique taste. Our collection features a wide range of designs, allowing you to find the perfect bed that complements your existing decor and personal style.
From four-poster beds with ornate carvings to minimalist iron frames, our selection offers versatility and flexibility when it comes to choosing a bed. We understand that your bed is not only a place to sleep but also a statement piece that reflects your individuality.
Why Choose Vintage Key Antiques?
When searching for beds and mattresses in Las Vegas, Vintage Key Antiques stands out for several reasons:
Unparalleled Quality: We believe in offering our customers nothing but the best. Our beds are made to withstand the test of time and provide comfort and elegance for years to come.
Unique and Rare Finds: Our team is dedicated to sourcing unique, one-of-a-kind beds that you won't find elsewhere. We take pride in offering an exclusive collection for discerning antique enthusiasts.
Expertise and Knowledge: With years of experience in the industry, our team of experts has a deep understanding of antique furniture. We are always available to provide insights and answer any questions you may have.
Secure and Convenient Shopping: We prioritize the safety and convenience of our customers. Our website offers a secure online shopping experience, allowing you to browse and purchase with ease.
Worldwide Shipping: No matter where you are, we can deliver your desired antique bed right to your doorstep. Our international shipping services ensure that you can enjoy the beauty of vintage furniture no matter your location.
Visit Our Showroom or Shop Online
Ready to find your dream antique bed? Visit our showroom in Las Vegas to view our collection in person and experience the timeless allure of these exquisite pieces. Our knowledgeable staff will be more than happy to assist you.
If you prefer the convenience of online shopping, our website provides detailed descriptions, high-resolution images, and accurate measurements for each bed. With just a few clicks, you can explore our entire collection and make your purchase securely.
At Vintage Key Antiques, we understand the impact that a well-designed bed can have on your living space. Elevate your bedroom with a touch of history and elegance. Browse our selection of beds and mattresses today and embark on a journey through time.